Premier League club Arsenal launched a new unique jersey font in 2020-21. Arsenal 2020-2021 jersey font is designed by Adidas.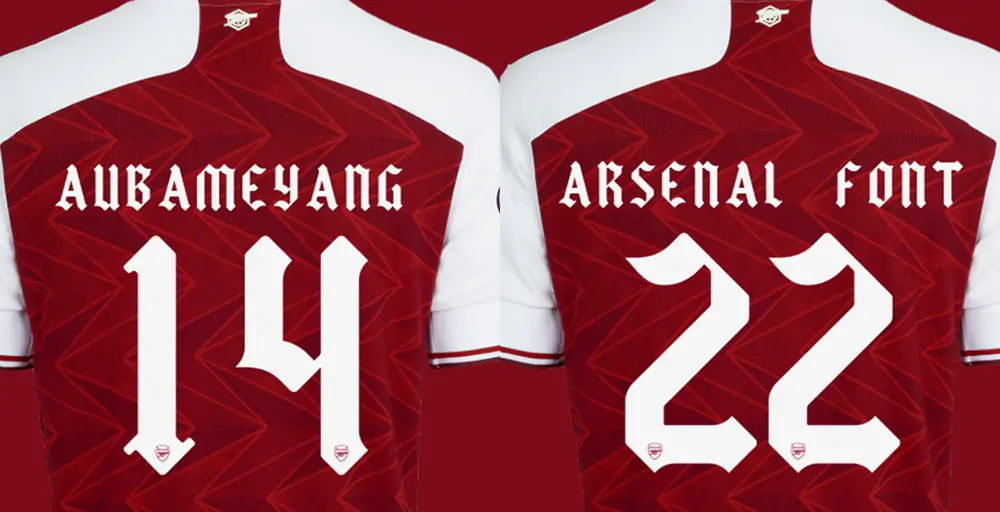 Arsenal FA Cup 2020-2021
The names and numbers of the Adidas Arsenal 20-21 jersey are totally different to before. The Adidas Arsenal 2020-2021 font has a very classic approach, which is directly inspired by the old Arsenal FC crest used from 1949 until early 2002.
We provide font files and vector files for Eintracht Frankfurt 2021/2022 Font.
The font contains TTF and OTF files. Can be installed and used on PC and MAC platforms. About vector file (Such as CDR, AI, EPS, PDF file). You can open and edit vector programs. (Illustrator, CorelDraw, Photoshop, etc.)
Buy This Vector (.cdr/.pdf) Only Font (.ttf/.otf) format Only US $5
Express to buy with link download: